Employment Opportunities

Customer Service Officer
Great career paths
Free facility access
Discounted childcare for children 5 years and over
Discounted Swim Tangaroa Swimming and Water Safety Lessons
The opportunity to make a difference in our community
About the role:
Here at Trust House Recreation Centre we offer all things recreational.
We service the community with our Swim Tangaroa Learn to Swim programme, B-Legends out of school care, Full fitness centre, full aquatics department and a multi-functional stadium
This is a great opportunity for passionate and friendly people who enjoy delighting our members and visitors and leaving great lasting impressions!
Our Customer Service team is at the heart of the centre and everything we do. We provide important services such as reception, merchandise, sales to our members, casual visitors and potential new whanau.
This role will include a combination of evenings, early mornings and weekend work so flexibility is a must.
The primary responsibility of our Customer Service Team is to deliver first class services to our customers ensuring it is in line with our vision, mission and values.
Key Areas of Responsibility include:
Providing excellent customer service to all customers both in person and over the phone
Apply sound cash handling principals and use of the Point of Sales Systems
Provide customers enquiring about memberships with information and have the knowledge to sell memberships when a person joins or renews
Promote the centers services and programs to customers and accept bookings and enrolments
Develop and maintain good work relations with customers
Opening and closing of the center in accordance with security and safety procedures.
Skills and attributes:
Positive, friendly, helpful and energetic work style
Computer literacy, familiarity with software and point of sale systems.
Current first aid certificate
Police Check
If this role sounds like you, or someone you know please send your current CV and covering letter through to
Chejana-Maree: Customer Service Coordinator
Personal Trainer and Group Fitness Instructor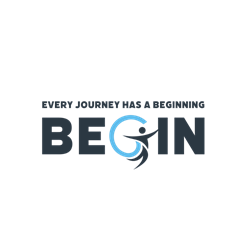 Are you passionate about helping people on their health & wellness journey?
Are you keen to further your career in the health & well-being industry?
Do you work well in a team environment?
If you answered Yes to all the above, Trust House Recreation Centre maybe the right fit for you.
We pride ourselves in being the only fully equipped facility in the Wairarapa, where else can you swim, gym, aerobics, sauna, spa, all under the one roof.
We are currently looking for a personal trainer to join our amazing team. We have 20-30 hours per week available for the right person.
Customer focused and attention to detail must be the main focus for this position.
Group Fitness experience is a bonus however not essential.
If this position sounds like you or someone you know, please send your CV and Covering letter through to
Joe Kawana
our Fitness Centre Coordinator
Operations Coordinator
We are currently looking for enthusiastic, reliable and friendly lifeguards to join our team
.
Our lifeguards are responsible for the day to day pool operations, within our facility and ensure all areas (both in and out of the water) is a safe and enjoyable time for all.
You must have a passion for safety around water.
Skills and attributes:
An understanding of OHS and public safety applications within the facility
Ability to work early mornings, weekends and evenings,
Ability to work efficiently in a team and solo
Current first aid and CPR certificates
Current pool lifeguard certificate.
If this job sounds like you, or someone you know, please make contact with
Nikki Roud - Our Centre Manager
Swim Tangaroa Teacher
Swim Tangaroa Swim School are looking for more swim teachers. If you are an experienced learn-to-swim teacher we would love to hear from you. Training is available to the right persons willing to learn to teach children this life changing and fun skill. The part time positions would suit adults wanting work during school hours, flexibility with weekends and after school hours. Keeping our children safe around water is a priority for all the community. Become part of a great team of passionate teachers right here at Trust House Recreation Centre. Come in and have a chat with us at 2 Dixon Street, Masterton
Please get in touch with Trust House Recreation Centre on 06 3700060 or email
Vanessa
, our Swim Tangaroa Coordinator